Run By SHENGBANDA Biotechnology Co.,LTD
"10wk"
$10 COUPON CODE for
Wenxin Keli
Category:
Male
Category:
Erectile dysfunction
Category:
PE
Brand:
Specification
Herbs Viagra
Availability:
In Stock
Gtin13
693803300000
Fast Delivery

Fast shipping 3-30 days

Funds Guarantee

Within 180 days

Secured Shopping

SHA256 Https security

High Quality

Best brands products

Quick Service

Super quick service
Contact Us
This formula is made of 16 herbs. 100% natural herbs. No other chemicals added.
1 unit (about 500g) could last at least 2 months. Follow me and Be a batter man.
The herbs viagra is the only product which is highly recommended.
Introduction:
The Herbs Viagra has an amazing help for the promotion of male sexual function. It's a mixed tonic formula. It improve male sexual function by tonifying kidney yin and yang. So it will improve your health at the same time.
TCM Functions:
Warming Kidney .Nourishing yin and yang. initiation spermatogenesis.
Indications:
For male with erectile dysfunction caused by kidney yang energy deficiency with fatigued spirit and lack of strength symptoms.
Or
premature ejaculation caused by kidney yin energy deficiency with backache,spermatorrhea, nocturnal emission amnesia, forgetfulness,fagigue and weak limbs symptoms.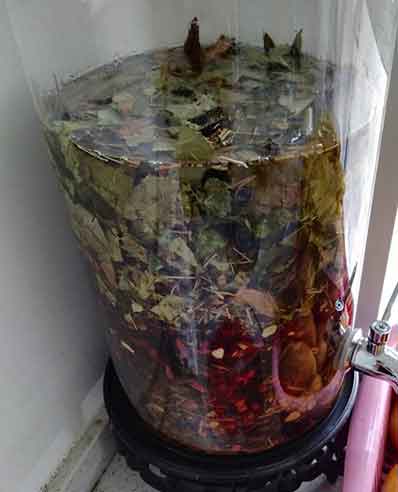 If one doesn't have enough Yang ,they won't have the strength to move and their blood won't circulate enough.If a person has Yang Qi deficiency,he is much possible to form a Yang-deficiency constitution.
The constitution have something in common:they are sensitive to cold;they have cold hand and feet;frequently sweat'like to eat and drink hot things;lack energy and sleep a bit more.
As one grows older or due to certain other reasons which lead ro the deficiency of Yang Qi,physiological activity will weaken or decline and the body's resistance to cold will decline too.

Notice:
This is not viagra. It may not work as soon as viagra. But 100% healthy to your body.
Side-effects:
None.
Please read and follow the directions carefully.
Add all these herbs into a sealed container(10L or bigger). and pour 3kg about 50%Vol white wine (pure grains production the best or whisky). Sealed and let it stand 1 month.
The wine is recommended for long-term use for prolong life and health.
For 30-50 years old: Generally you will see the effects after one time taking. Take 50ml one time, 1-2 times one day.
For over 50 years old: Generally you will see the effects after 3 days. Take 50 ml one time and twice daily.
You may Take 50ml after 7 days (not 1 month) to get a surprise.
Packages considering curative effect&shipping fee & weight which are flexible and cost-effective.